Thanks to our guests, sponsors, and supporters, the Hearing and Speech Center's Centennial Gala raised over $140,000!  
Each year, the Center offers free and reduced-cost services to thousands of individuals and families, and we couldn't do it without your help. Event guests pledged their support for infant hearing testing, better communication for seniors, youth activities, advocacy services, speech therapy, and more! Stay tuned for more event photos and updates!
The gala included several members of our youth group, who spoke about their experiences with hearing loss and getting support from the Hearing and Speech Center programs. In case you missed it, check out our video, featuring the story of program participant, Jennifer. Jennifer and HSC staff member Shannon have know each other for almost 20 years – take a look to learn more about the story of Jennifer's communication journey. Staff members like Shannon mentor children and youth, and these relationships are so important and meaningful!
Your gift in honor of the centennial can still make a difference! As we celebrate 100 years of service to the community, you can help us ensure that the Hearing and Speech Center's vital work will continue for the next 100 years. Please join us by making your gift today.
If you have questions, please contact Jessica Brockman at 415-921-7658, extension 44 or jbrockman@hearingspeech.org.
Thank you to our sponsors:
Partner Sponsor: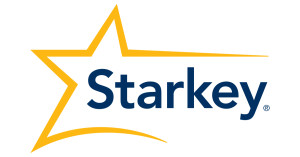 Community Sponsors:

Reception Sponsor:

Captioning Sponsor:

Supporting Sponsors:



Grand Benefactors
Tom & Debra Engel
James Hormel & Michael Nguyen
Tom & Bev Marlow
Myles & Jennifer VanderWeele, Bingham Osborn & Scarborough
Supporters
California Communications Access Foundation
Donna Miller Casey
Paola & Charles Casey
James & Sarah Jones
Darragh Kennedy & Yvonne Curley
Karen Murray Kennedy & Dan Frandy
Elizabeth Kimble
Dr. Charles Limb, UCSF
Patrons
Julia K. Cheng
Eric Murphy & Timothy Wu
Diane B. Wilsey
Roy Wonder