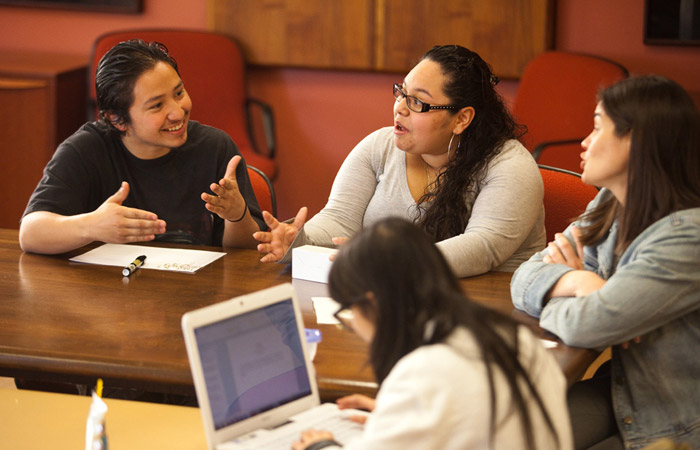 Communication Lab
At the Hearing and Speech Center, our Community Learning Lab offers resources to improve your ability to connect with their world. Visitors can access group activities, like classes and presentations, meet with a counselor for help with assistive devices, or work independently with our computer lab and lending library. In addition to providing a hub of resources, the learning center is a community space.
Computer Lab
Find and access aural rehabilitation software and help learning how to use it.
Video relay system for people who use sign language
For youth, practice with high school exit exam software
Attend workshops for various communication software programs, or sign up for time slots to work on your own.
Lending Library
Our lending library is available for families and for adults to encourage independent research and learning. The library includes books, academic journals, children's books and language development activities specific to the needs of children with hearing loss and games that foster language communication skills. Counselors can help you find helpful books.
Technology Resource Center
Our technology resource center offers the chance to try out various types of technology, with the help of a counselor who can help them find the right kind of devices for your needs. Some items are available for purchase. The resource center includes home alert systems (doorbell, phone, smoke alarms, etc.), alarm clocks, and Assistive Listening Devices such as pocket talkers.
Classes and Presentations
The Hearing and Speech Center provides classes and presentations on communication topics by our professional staff and invited guests. Click here to find out about our Hear U classes.