New HEAR U: Aural Rehabilitation Class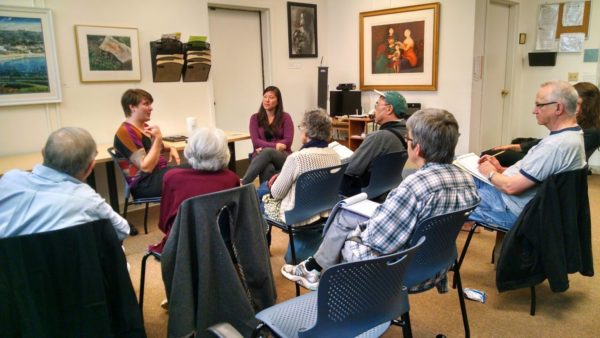 The Hearing and Speech Center recently launched our newest HEAR U course, a six month series on Aural Rehabilitation. Our Audiology department has offered various aural rehabilitation programs in the past. However, we realized Aural Rehabilitation would fit best as one our successful HEAR U classes. Each month, we will demonstrate rehabilitation techniques including listening skills, speech reading, and other communication strategies.
"Hearing aids reduce listening problems, but using them alone will not help you redevelop the listening and mental skills that are necessary for comprehension. This is why a holistic approach, including Aural Rehabilitation, is so important! It gives you the opportunity to learn new techniques that will help you with processing information while adjusting to your hearing aids," Clinical Practice Manager, Jessie Johnson, said.
HEAR U: Aural Rehabilitation meets on the third Saturday of every month from 12:15 p.m. to 1:15 p.m. The current series ends in June. If you are interested in the class, but are concerned you've missed too many sessions, we are repeating the course starting in July. Check the calendar on our website, www.hearingspeech.org, and follow us on social media for more updates!